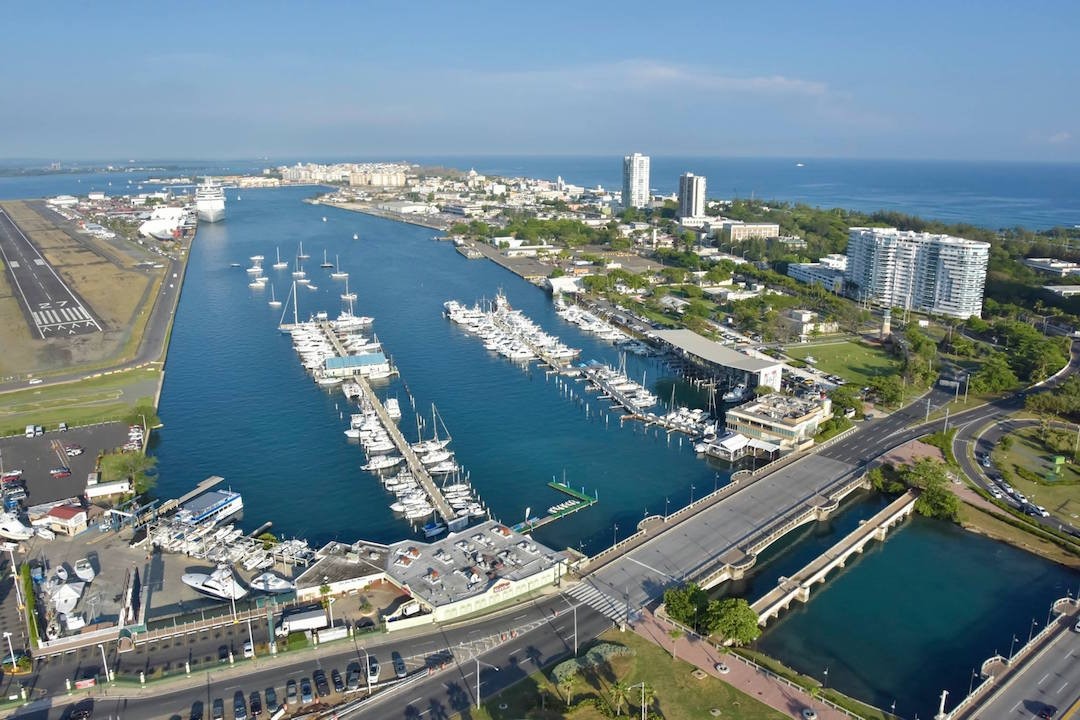 Club Náutico de San Juan is located in San Juan, Puerto Rico. Safe port, and secure anchorage in the San Juan Harbour, San Antonio Channel.
Coordinates

Latitude 18 27 58 North
Longitude 66 05 32 West
Address

480 Ave. Fernández Juncos
San Juan, PR 00901-3223.
Phone

Phone: 787-722-0177
FAX: 787-724-8059
Contact Persons
General Manager
José A. Torres Colón
jtorres@nauticodesanjuan.com
Dock Master
Pedro E. Campos García
marina@nauticodesanjuan.com / pcampos@nauticodesanjuan.com
Club Coordinator
Mayra Mercado Acevedo
mmercado@nauticodesanjuan.com
Banquet Director
Iris Villegas
ivillegas@nauticodesanjuan.com
Membership
Club Náutico Main Office
+1 787-722-0177
Sailing Academy Director
Pedro L. Fernández Castañeda
vela@nauticodesanjuan.com / pedro@academiadevela.com
International Billfish Tournament
chairman@sanjuaninternational.com
Message Form
*All fields are required.
Latitude 18°27'58"N / Longitude 66°05'32"W